It's time to give you an update on our mining and converter projects: We have made significant progress in the engineering, development, and finance of our two assets, the German lithium hydroxide converter and the Canadian Georgia Lake mining project. In addition, we have begun the planning and site selection process for our second converter.
THE GUBEN CONVERTER – THE LEADING EUROPEAN LITHIUM CONVERSION PROJECT
We broke ground on our lithium hydroxide monohydrate (LHM) converter in March 2023. Site access has been secured and basic engineering for the plant has been completed through a series of three thorough engineering studies including the recent Front-End Loading Stage 3 study (FEL3) . Test piling and loading tests have been completed and geostatic modeling results are expected in the next weeks. Final approval to build and operate the converter is expected in Q4 2023 and the Company plans to start construction once the final permit is granted. Construction is projected to be completed by the beginning of 2025. First production output is planned for Q3 2025. After this initial ramp-up phase Rock Tech will begin to produce battery-grade lithium hydroxide starting in Q1 2026.
Utility contracts and procurement of major equipment parts including the pyrometallurgical package, hydrometallurgical package and crystallizer have been prepared. Electrical, Distributed Control System (DCS), Instrumentation and Control (I&C) for the production plant are defined including operating strategy with regards to digitalization, automation and robotics. Supply chain logistics for the feedstock, residues and chemicals have also been defined. The selection of an EPCM contractor is in its final stage and selection will be finalized in the coming weeks. The city of Guben has finished a railway connection tender for the site. The supply of additional feedstock for the converter is in final stages as well.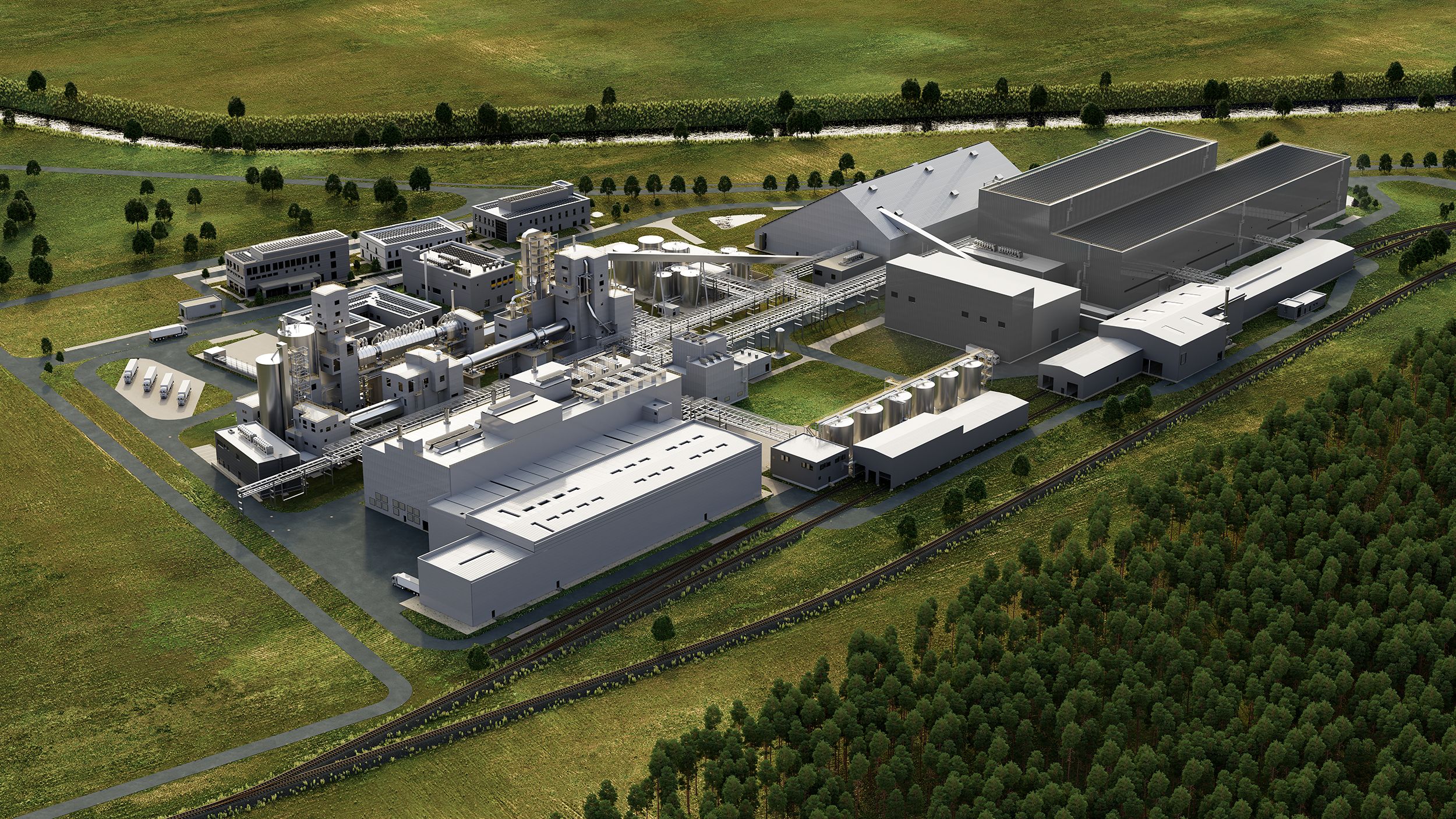 PERMITTING
German permitting allows for one single permit to build, commission and operate the plant. This permit requires extensive knowledge of emissions, noise levels, adherence to government regulations and fire protection among other related aspects. The first part of the permit, obtained in March 2023, relates to all civil, infrastructural, and underground works. The application for the second part of the permit that relates to all process infrastructure was submitted in 2022 and is expected to be granted by Q4 2023.
FINANCING
We are making rapid progress with subsidies, equity and debt financing. The Company expects to receive approximately 450 million euros in debt from prominent European Banks, the due diligence for the credit approval is already underway. Deutsche Bank has been mandated as placement agent for the converter to secure 350 million euros in equity and subsidies from investors and the government. Equity investments in Germany will be on the asset level to ensure minimal dilution of the holding company publicly listed in Canada. Both our assets, Georgia Lake and Guben, are attracting significant interest from global investors looking to acquire a direct stake. Additionally, negotiations are ongoing with major companies in the lithium, battery production and automotive sectors to form strategic partnerships. Negotiations are expected to be finalized in the upcoming weeks.
SUSTAINABILITY
Rock Tech's goal is to be the world's first closed loop lithium company. Starting with responsible mining in accordance with the strict Canadian and international regulations to the operation of its conversion plant designed to refine feedstock and recycle lithium products. Currently, there are no other projects planned in Europe with the equipment and assets required to recycle lithium, making Rock Tech uniquely positioned in this area. A certified external assessment forecasts the conversion plant's CO2 emission levels for the production of one tonne of lithium hydroxide to be 30% lower than the industry average. With current plant design and under use of only renewable energy sources carbon emissions could see a 60% reduction by 2026. Furthermore, the Company plans to utilize 95% of by-products and production residues. Together with the German Lithium Institute ITEL, we are working on solutions for this with partners from the construction materials and waste management industries . Upon the commencement of battery-grade production, Circulor, a leading provider of sustainable supply chain traceability, will provide a full-scale solution for supply chain transparency. Circulor's blockchain powered tracking will enable Rock Tech to comply with the European Battery Regulation's requirements and battery passport initiatives.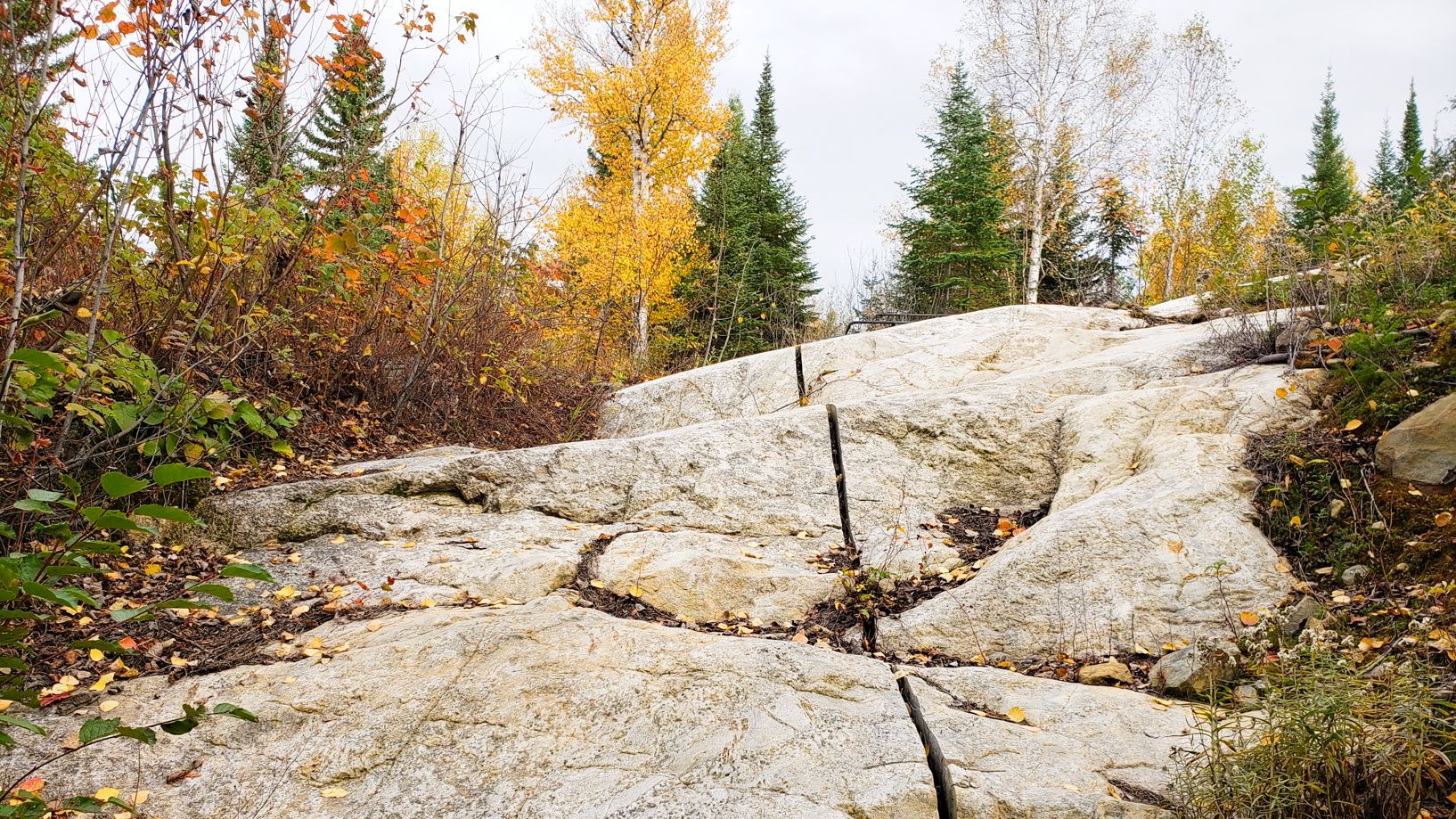 CONVERTER II
The Inflation Reduction Act in the US, a subsidy program for green industries, has significantly increased the attractiveness of the North American EV and battery market. With engineering for the Guben converter nearing completion, the Company is now starting planning for its next converter project. Rock Tech is therefore pleased to inform that it is in the final process of identifying suitable locations in the northern United States and Ontario, Canada for its next converter site. More details will be announced once the final site selection has been completed.
GEORGIA LAKE PROJECT – THE LITHIUM MINING PIONEER IN ONTARIO
The raw materials mined at Georgia Lake are a key ingredient for Rock Tech's integrated strategy. The Georgia Lake project contains over 40% of the published Mineral Resources in the Thunder Bay District and the newly added Boston Lake mining claims offer another opportunity to further expand. In the last few months, the Georgia Lake project has advanced significantly. The 2023 winter drilling program has been finalized with positive results, and an extensive summer exploration program is focusing on prospecting, mapping and trenching (see press release of Rock Tech dated 04 July 2023). Our mining team intends to extend the life of mine and the Mineral Resource considerably from 2023 to 2024 through a series of phased exploration programs and move the project into construction next year.We maintain good relations and information exchange with all relevant stakeholders. Additionally, CIBC is serving as our strategic advisor that manages a structured process intended to identify partners for the development and further exploration of the mine project.